HP Designjets: GRAPHIC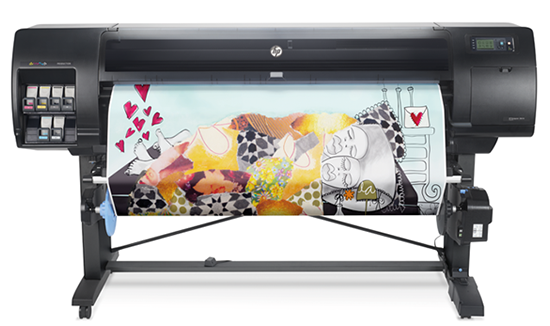 Produce sharp, durable prints with the fastest graphics production printing solution, designed to handle production peaks and that seamlessly integrates into your current workflow. Handle more jobs with 500 GB hard and print speeds up to 212 sf/hr on glossy and 548 sf/hr on plain paper.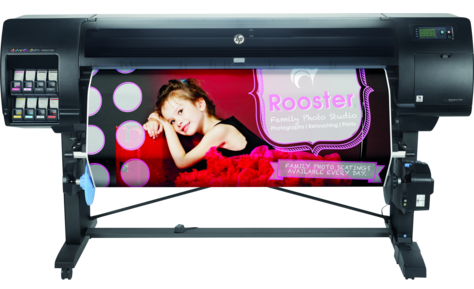 Meet customer high-quality expectations with the fastest production printing solution. Accommodate production peaks with print speeds up to 212 sf/hr on glossy, 548 sf/hr on plain paper. Work without interruption with long media rolls, 775-ml HP ink cartridges, and a built-in take-up reel.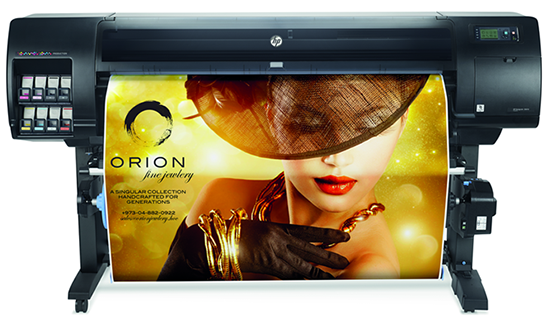 High performance: Print speeds up to 212 sf//hr on glossy and 548 sf/hr on plain paper Consistent, accurate color across prints with embedded spectrophotometer and HP Professional PANTONE color emulation.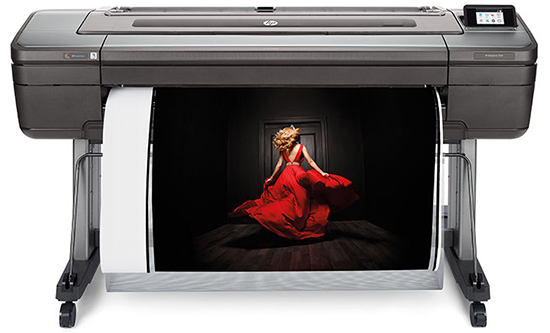 Speed and versatility combined. Expand sales with high-quality backlit signs, POP displays, roll-up banners, canvases, and more. Generate custom ICC profiles and achieve color accuracy and consistency with the embedded spectrophotometer.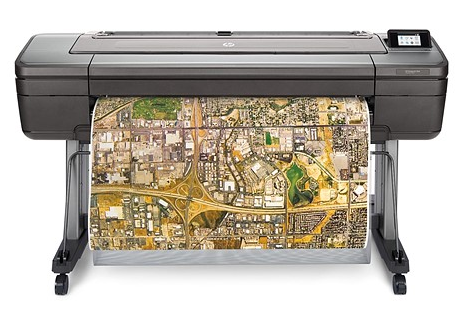 Handle even the most complex GIS maps with powerful processing architecture and the Adobe PDF Print Engine. Plus, cut maps to different sizes in fewer steps with the first printer to include an integrated vertical trimmer..