HP PageWide XL 4600 Printer
Produce excellent technical prints with vivid color, crisp lines and smooth grayscales that beat LED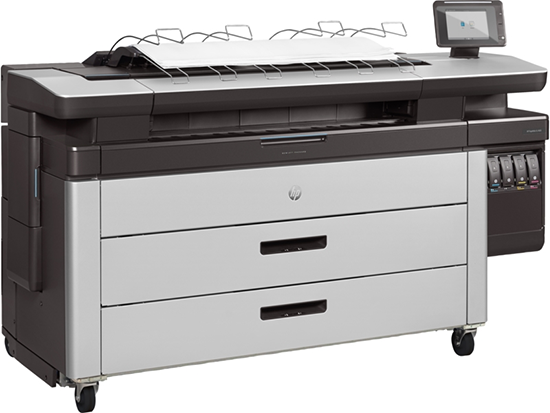 Focus on your project, not the printer, up to 4 rolls with 100-page integrated top stacker.
Help meet tough IT, reliability standards.
Protect and manage confidential jobs more securely, retrieve documents at the printer with a PIN.
Help safeguard confidential information using a self-encrypting HDD with AES-256, Secure Disk Erase and IPSec..
HP PageWide XL 4600 Printer at a glance ...

PRINTER TYPE
HP PageWide XL 4600 Printer

SPEED:
Print Speed: up to 8 D-size per minute

INKS:
Number of print cartridges: 4 (1 x 400-ml per color), Ink types: Pigment-based (cyan, magenta, yellow, black)

MEDIA:
Media types: Bond and recycled papers, poster papers, polypropylene, tyvek papers, matte film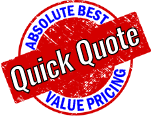 OUR PRICES ARE TOO LOW TO ADVERTISE,
but we can email our lowest price to you withen 24 hours if you use the form below to request it.
OVER THE LAST 37 YEARS
we have taken great pride in our reputation for offering outstanding service and deep discounted equipment and supply pricing.
We hope you will join our growing list of satisfied customers. (
Click for our Customers' Testimonials
)
We promise to do our best to earn your business!
Overview:
HP PageWide XL 4600 Printer
Memory, standard: 8 GB DDR3
Hard disk: 1 x 500 GB HDD, self-encrypted with AES-256
Print quality (best) Color: 1200 x 1200 dpi
Number of print cartridges: 4 (1 x 400-ml per color)
Ink types: Pigment-based (cyan, magenta, yellow, black)
Media types: Bond and recycled papers, poster papers, polypropylene, tyvek papers, matte film
Print Speed: up to 8 D-size per minute
HP PageWide XL 4600 MFP
DATA
SHEET