Wholesale pricing on Ricoh Wide Format Plotters
RICOH MP W6700SP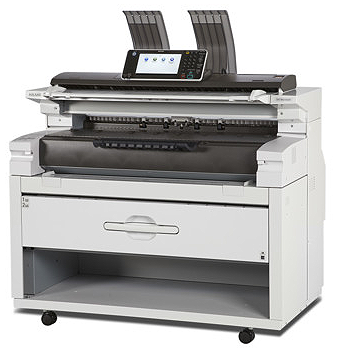 RICOH MP W6700SP
Print Speed, Mono: D-Size LEF: 6.7 ppm
Copy & Print Resolution: Up to 600 dpi Scan Resolution:Up to 600 dpi (TWAIN up to 1200 dpi)
Paper Source: 2 rolls standard. Color
Scanning: Scan-to URL, Scan-to NCP, Scan-to-Document.

OUR PRICES ON HP EQUIPMENT IS TOO LOW TO ADVERTISE,
but we can promptly email our lowest price. Simply click here to request a Topaz
Quick Quote
and receive your detailed, ultra-low price quote.

OVER THE LAST 40 YEARS
we have taken great pride in our reputation for offering outstanding service and deep discounted equipment & supply pricing. We are proud of our loyal base of regular customers, a good number of our customers have been with us since 1980 and we are continually adding new customers.

Click here to read Topaz Testimonials.